Kitchen Cabinet Layout Introduction
Kitchen cabinets are the platforms for storing kitchen utensils and cooking in the kitchen.Composed of five major part: cabinet carcass,door panel,hardware,countertop,electrical appliances.
Kitchen Cabinet Element
Cabinet carcass: according to the space structure,including base cabinets,wall cabinets,decorative cabinets,medium and high cabinets,etc.
Cabinet door: the choice is large,according to the material composition,including wooden doors,aluminum doors,rolling doors,etc.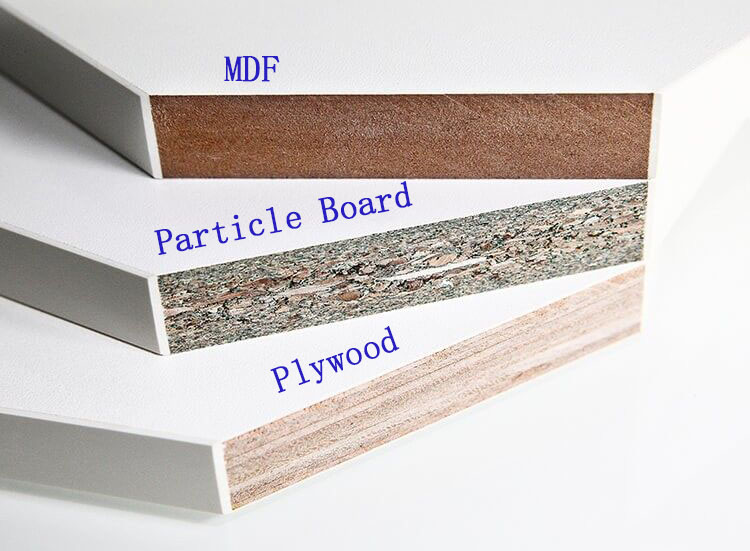 Decorative panels: including partitions,roof panels,top panels,back wall trims,etc.
Countertop: including artificial stone,fireproof board,stainless steel countertop,natural stone countertop,etc.
Feet: Includes kick-board,adjustment feet and connectors.
Adjusting the foot commonly used plastic and aluminum alloy feet.
Hardware accessories: including door hinges,guide rails,handles,lifting codes,other structural accessories,decorative accessories,etc.
Functional accessories: including star basin (artificial stone basin and stainless steel basin),faucet,water regulator,soap dispenser,various baskets,pull racks,racks,rice boxes,trash cans,etc.
Lamps: laminate lights,ceiling lights,various built-in,external cabinet lights.
Kitchen Cabinet Common Layout
1.Straight cabinet: all the electrical appliances and cabinets are placed along a wall,and the work is carried out in a straight line.This compact and efficient narrow kitchen design is suitable for small and medium-sized families or housings where only one person works in the kitchen at the same time.If you use this design in a large kitchen,it may cause too much distance between different functions.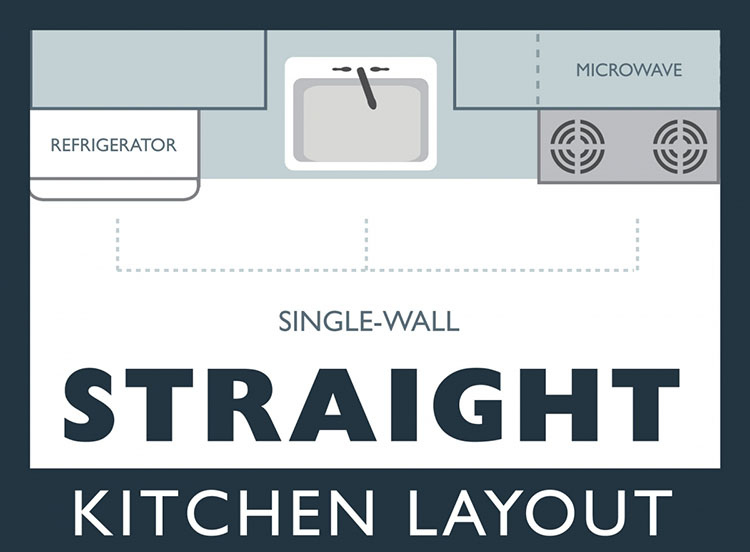 2.L-shaped cabinet is a practical kitchen design and the most common kitchen design,ideal for small spaces.By dividing the working area between the walls connected on both sides in this way,an ideal working triangle can be obtained.Stoves,sinks,disinfection cabinets,and refrigerators,with worktops between each workstation to prevent spills and overcrowding.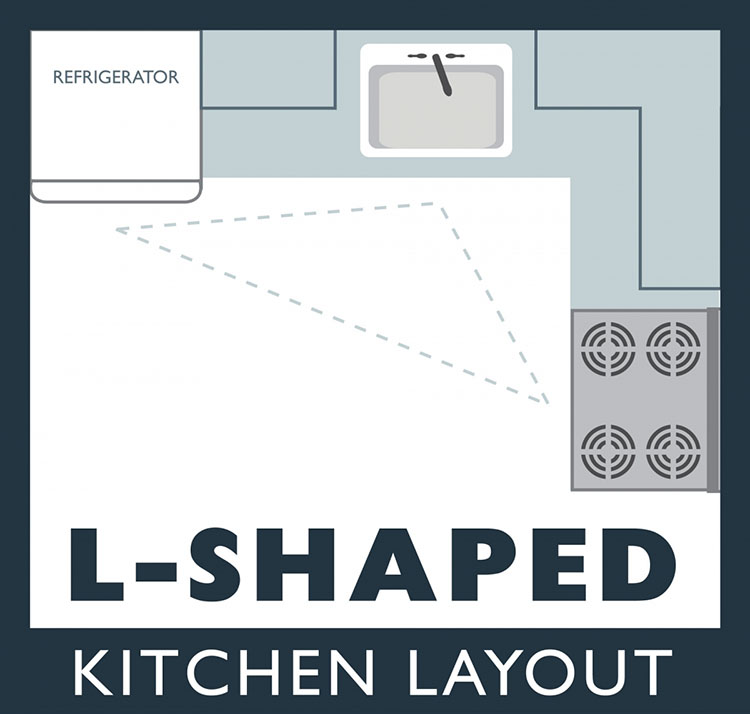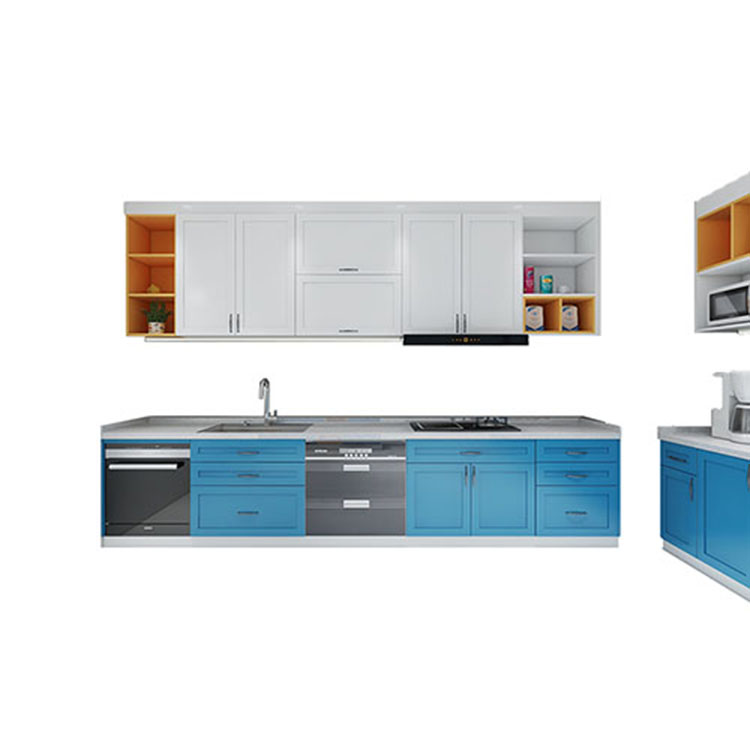 3.U-shaped cabinets is the most popular,generally requiring a larger kitchen area.U-shaped cabinets are also the most practical to use.The U-shaped cabinets are easy to access for every item,making maximum use of space for cooking and storage.2 people can easily work in the kitchen at the same time.But the U-shaped kitchen is only suitable for large kitchens.To avoid the crossover of the operating surfaces so that the two can work comfortably at the same time without colliding.Keep at least 120 cm between the two opposite cabinets to ensure adequate

space.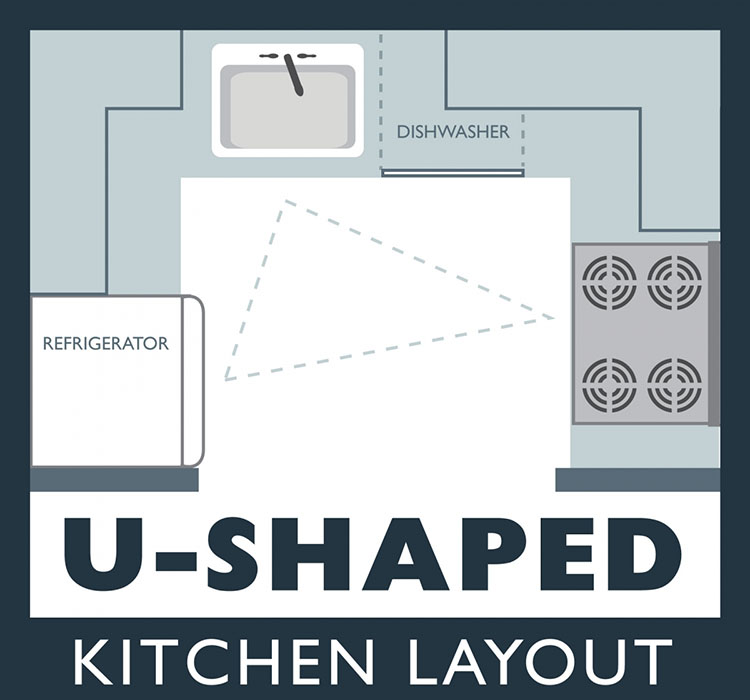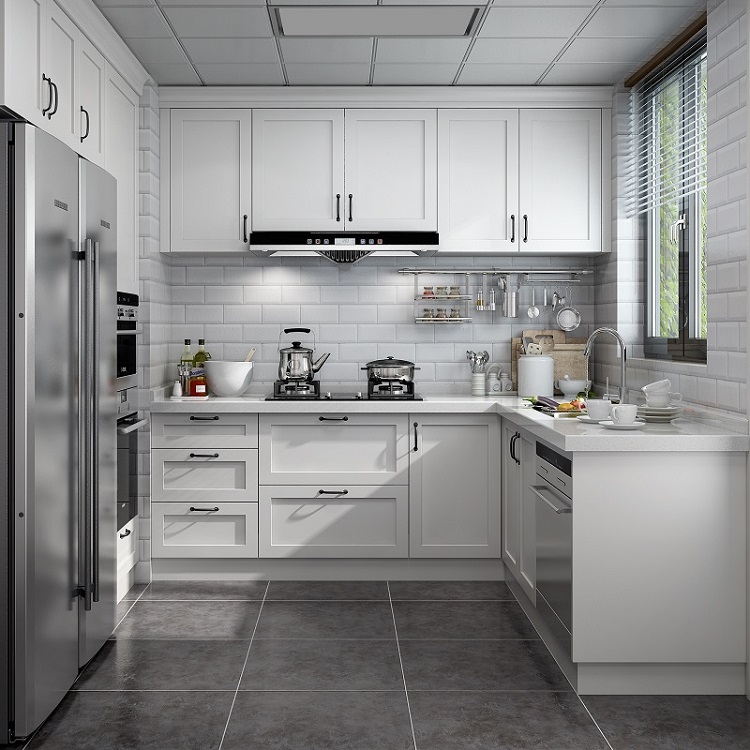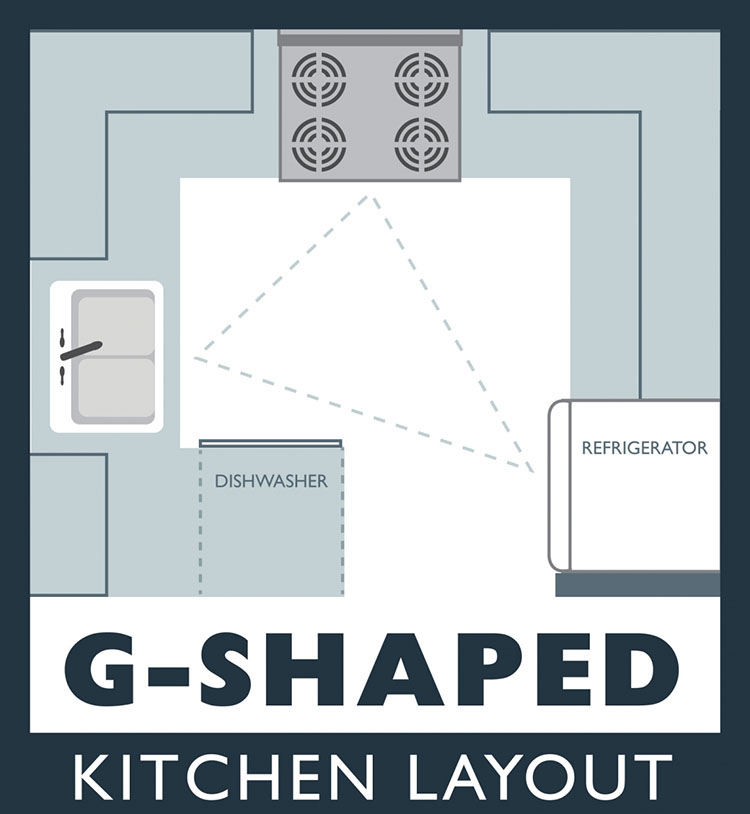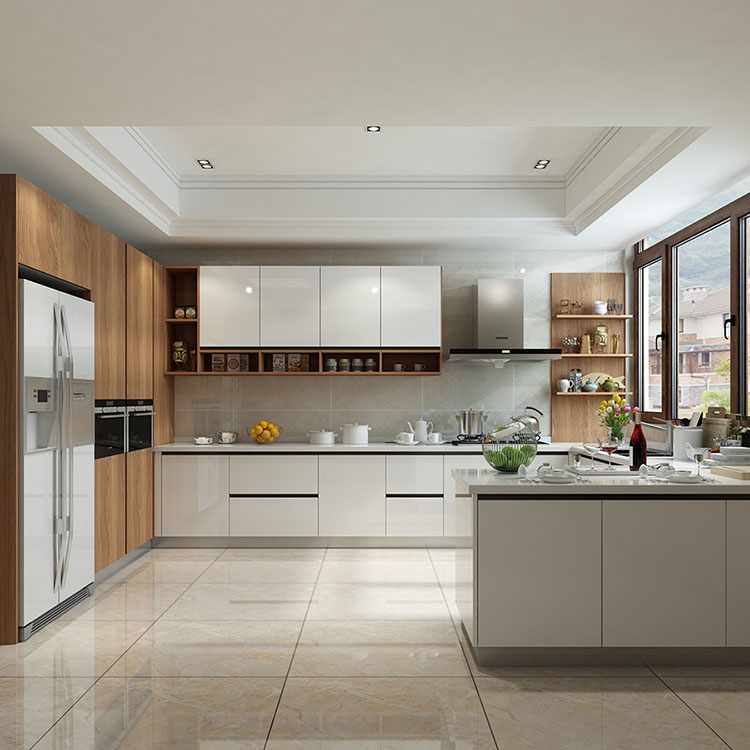 4.Island cabinets,cabinet island refers to a separate operating area separate from the cabinet,under the cabinet.The cabinet island is only suitable for open kitchens. Its biggest role in modern decoration is to separate the kitchen from other spaces.Island cabinets have more worktops and storage space for multiple people working in the kitchen at the same time.A sink or oven/stove can also be installed on the kitchen island if needed.Before deciding,check to see if it is possible to connect the pipes, circuits,and vents of the cabinet island range hood,and to ensure that there is a work surface between the stove and the sink.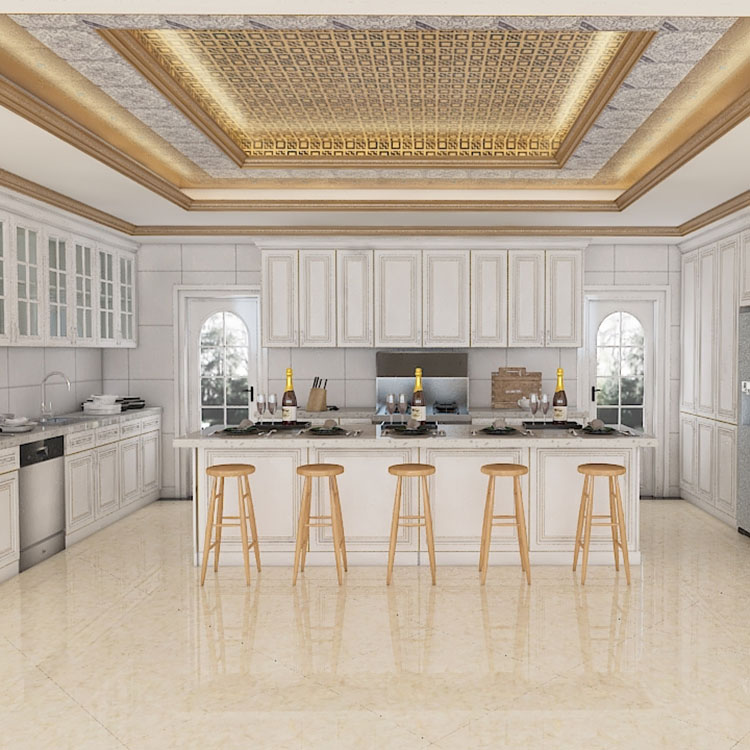 5.Parallel cabinets,also known as corridor kitchens are two rows of work and storage areas along the opposite walls.If preparing food is the focus of kitchen work,then this design is a big plus.The hallway kitchen does not require a lot of space,and there are doors or windows at the end of the kitchen.Attention should be paid to the design,the distance between the two rows of opposite cabinets should be at least 120 cm to ensure that there is enough space to open the cabinet door.For a narrow space,one side can choose a cabinet with a depth of 60 cm and the other side with a depth of 35 cm.